Team Pain Skateparks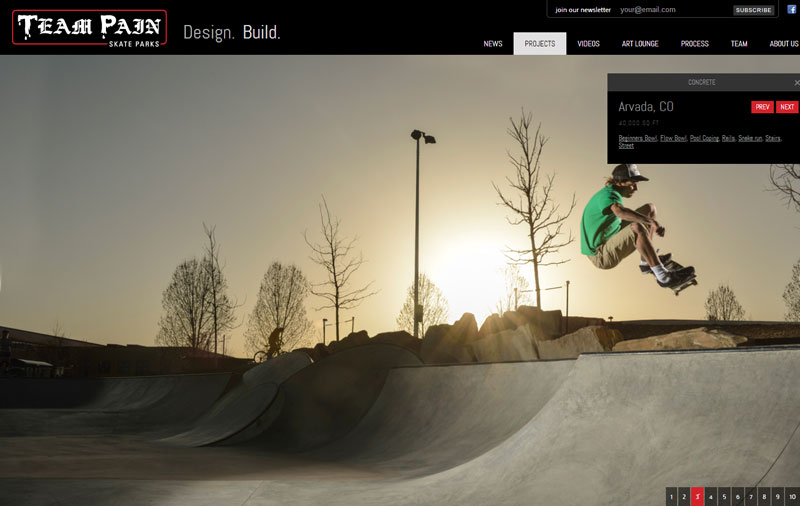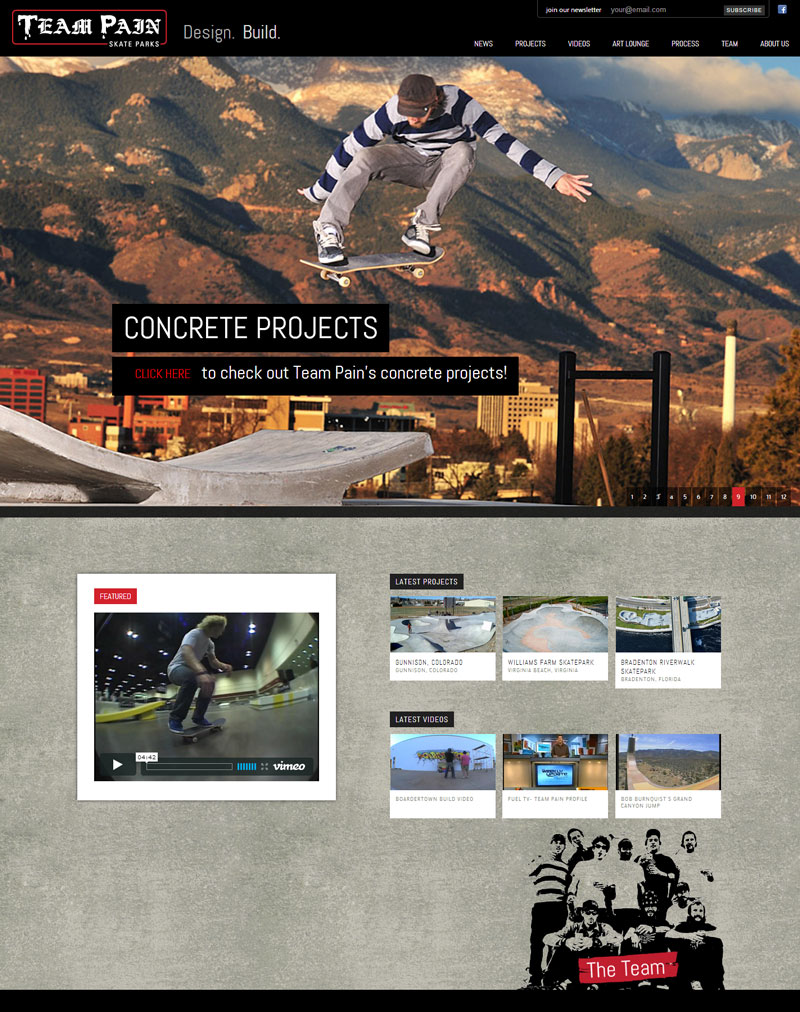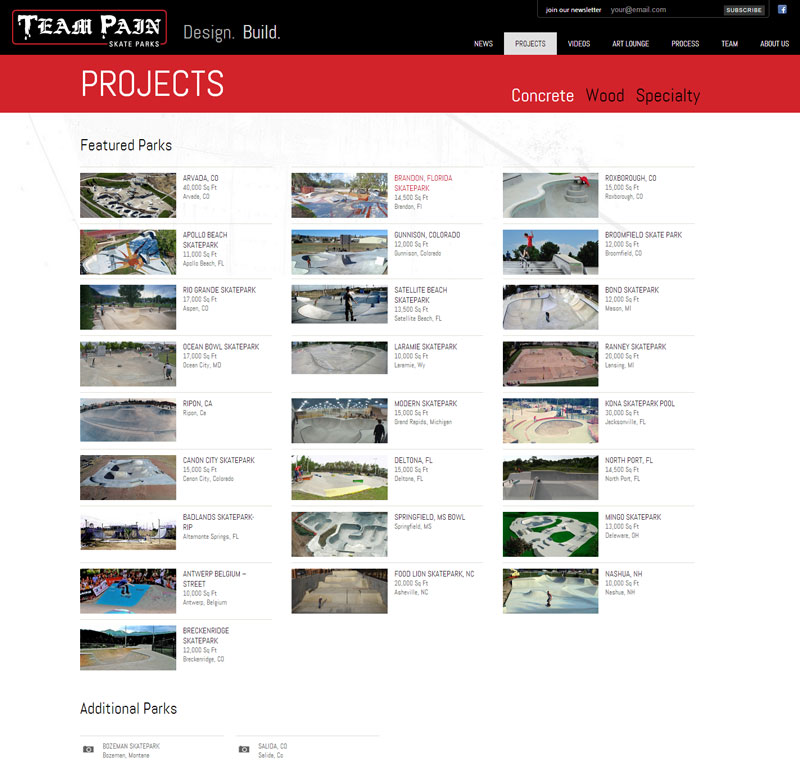 Website I designed and developed while working at KMDG. This is a fully liquid layout that fills up any large display with beautiful high-resolution, full-bleed photography. The entire site is operated by the crew via WordPress magic. Its most innovative feature besides the built-in galleries is the project navigator, where users can view skate park photos, watch user-submitted videos, and even get directions to the park (if you've ever tried to find directions to a skate park without a business listing or website, you'd realize what a big deal this is)!
Team Pain is an Oviedo-headquartered skate park build team, members of which have been building ramps all over the world since the days of Animal Chin. On top of being nice guys, they pioneered the technology for building concrete bowls, they've built ramps for the X-Games, and even helped Bob Burnquist jump the Grand Canyon.