Soccer Showcase Unlimited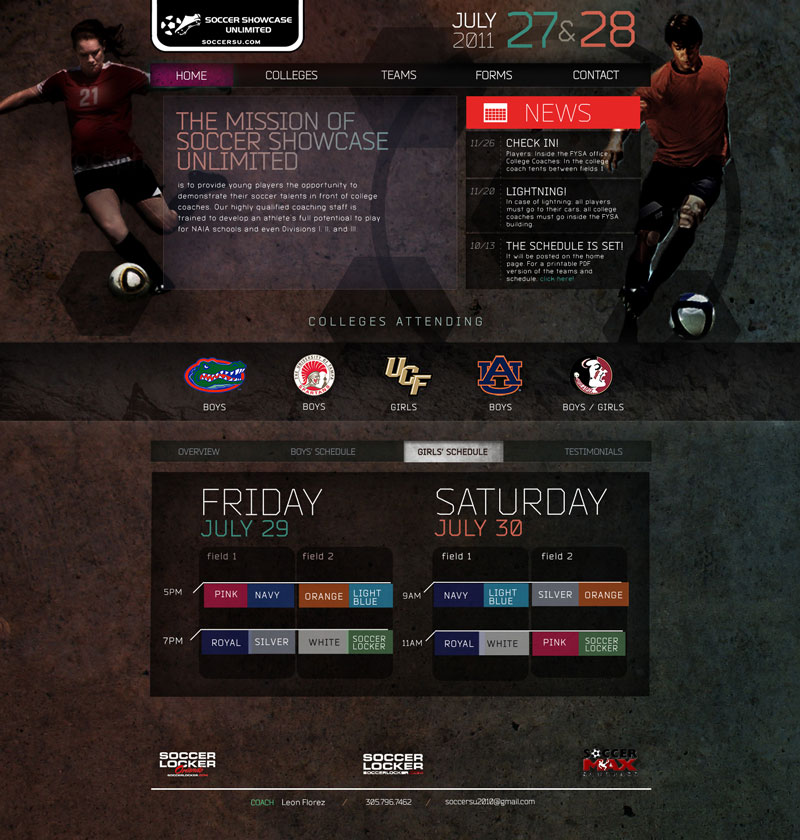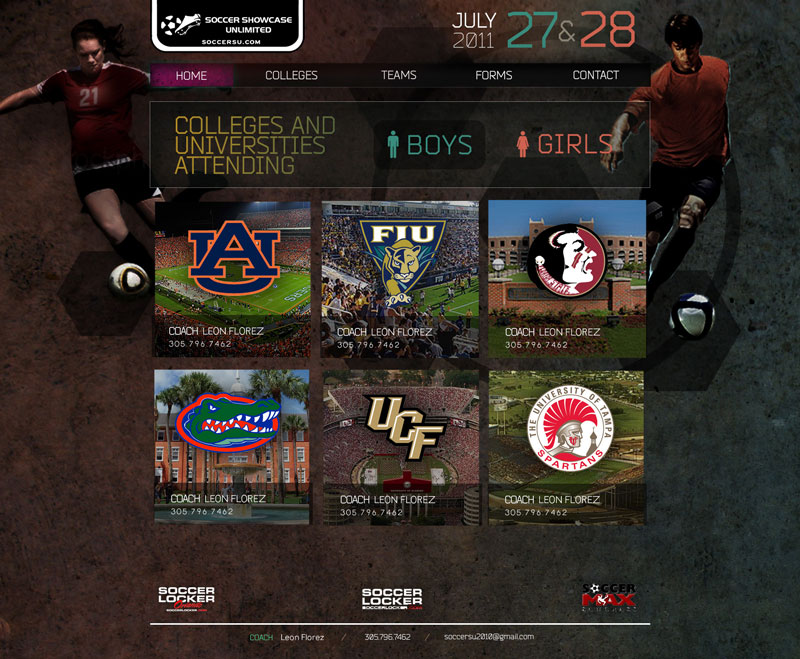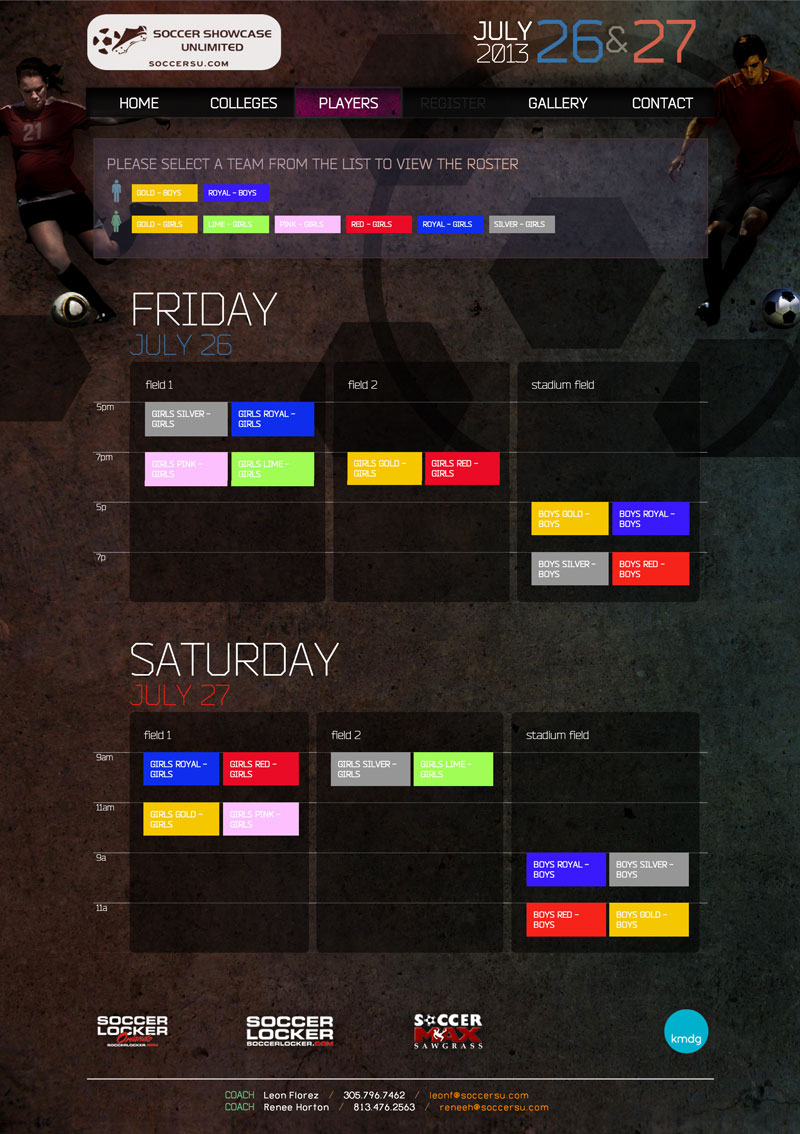 This is one of my favorite projects, functionally, I've worked on. Soccer Showcase is a Central Florida showcase for high school soccer talent to be drafted by college coaches. It's gotten progressively bigger each year, and has an impressive participation by Florida colleges, and is starting to extend to the greater southeast area. But while the event was a hit, the website wasn't. Registration was a nightmare as well.
I worked with the client to develop a WordPress-based site that not only handled client registrations and payment, but let the client post team rosters, the event schedule, and event print out roster sheets, all manageable and generated entirely by WordPress. The client was glowing with satisfaction, and was incredibly thankful for the appealing look and clever programming that went into an application that helped out behind the scenes as much or more than it did for participants.
The highlight for me was developing a user-friendly way to manage the schedule via Advanced Custom Fields, as visible in the last screen. I even let the client pick the colors and team names (well, maybe I should have thought about the colors…)!