Redeemer Site Refresh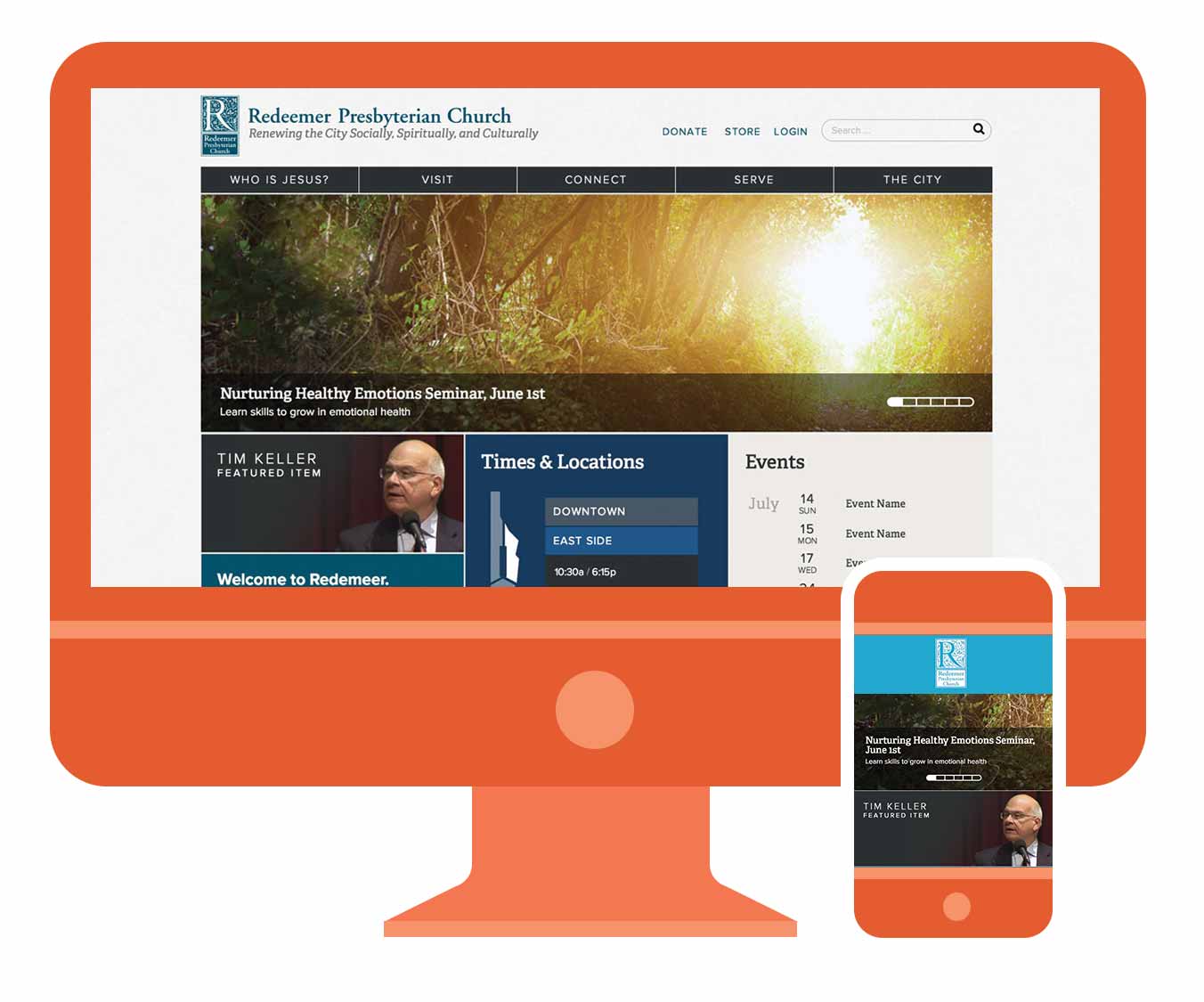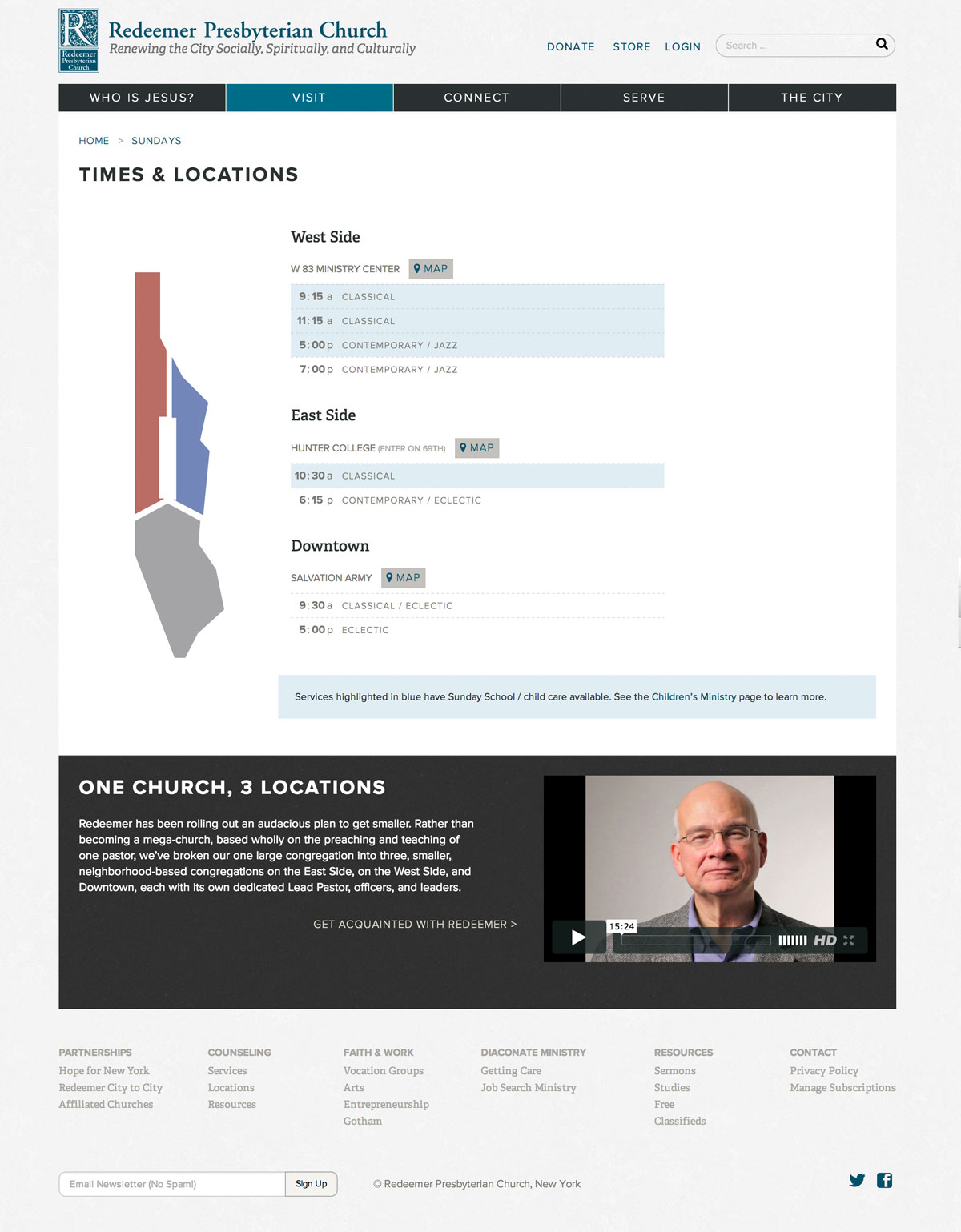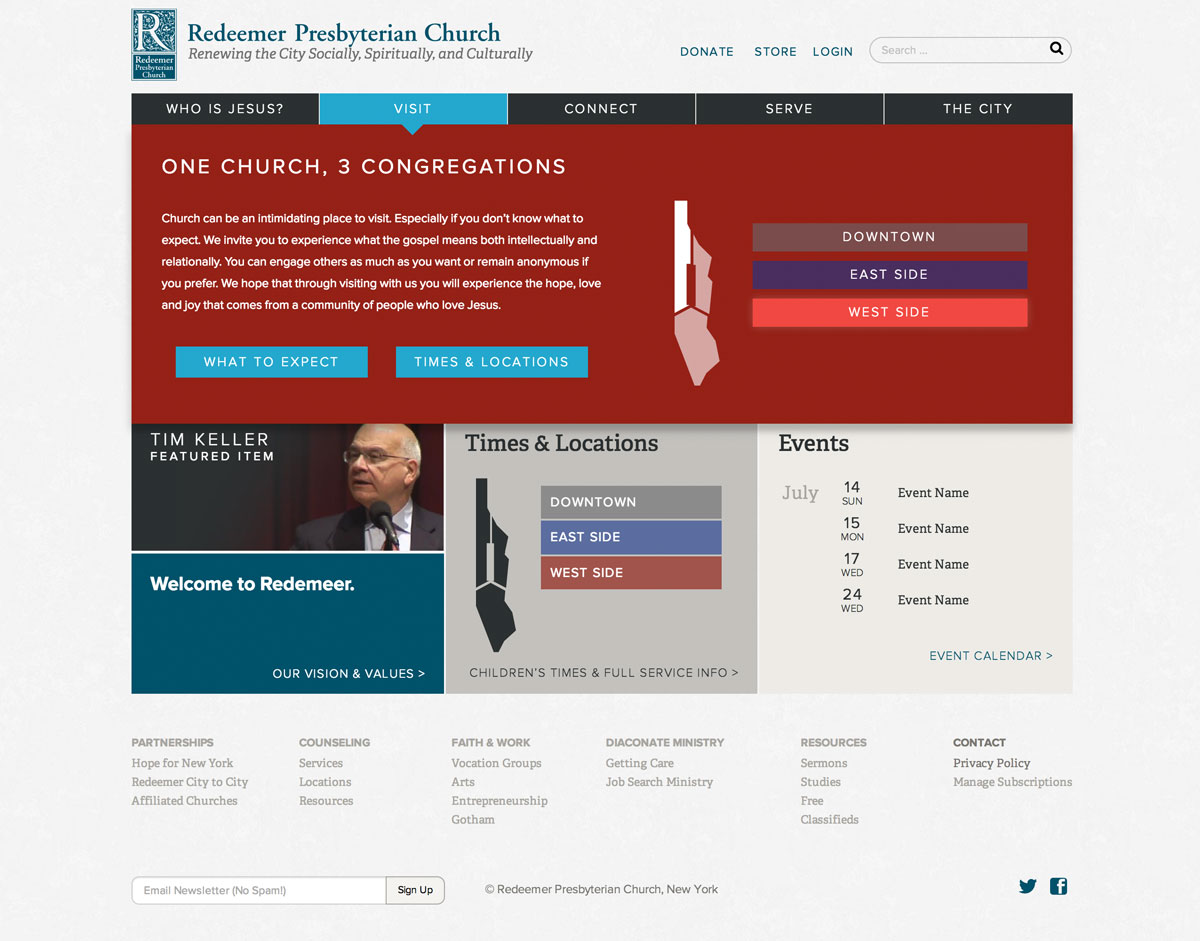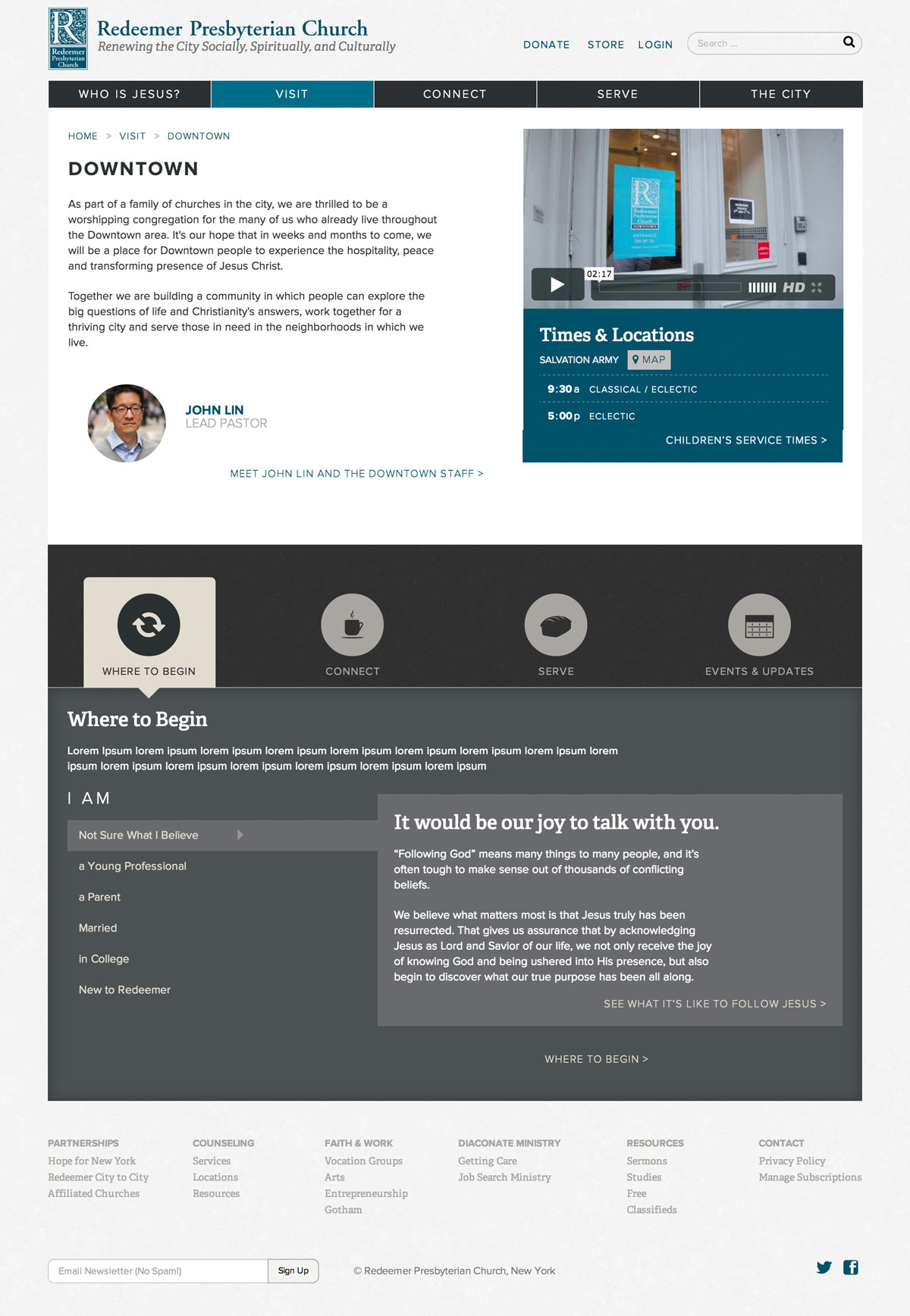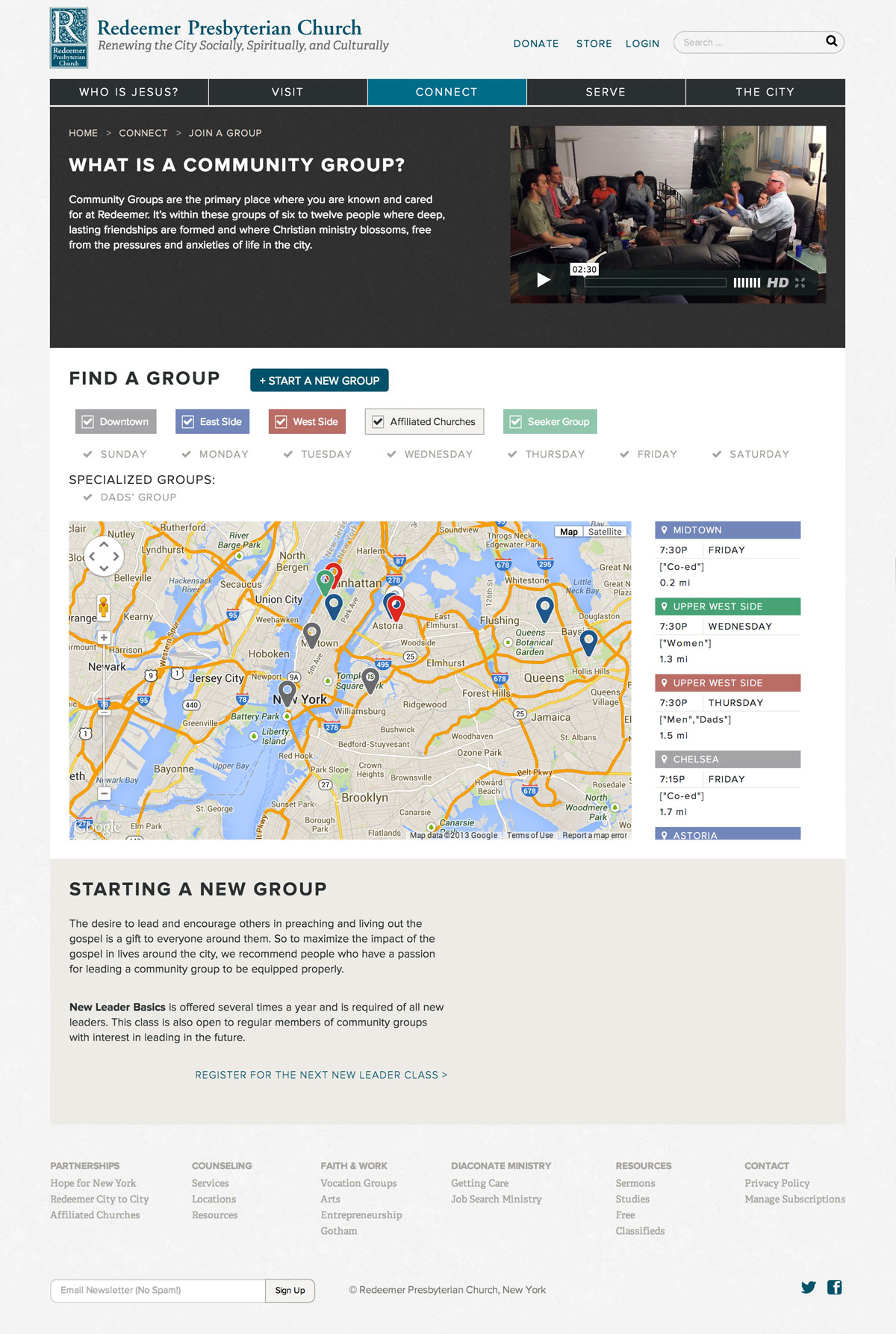 Responsive site redesign proposal that was initiated, but placed on hold when the web director moved from New York. I respect Tim Keller a great deal, and during my stay in New York this year I not only had the pleasure of attending his church, Redeemer Presbyterian, but also meeting and working with the incredible individuals that work there.
The church itself is incredibly mission-focused, and impacts New York City in a very real way each and every week, with relief efforts (most recently due to Sandy), local missions, and the giving of time, resources, and wisdom to partnering local charities.
Currently, the website project may pick back up again, but in case it doesn't, here's a small showcase of the in-development mockups and concepts that were pushed around the table.