Galleon Real Estate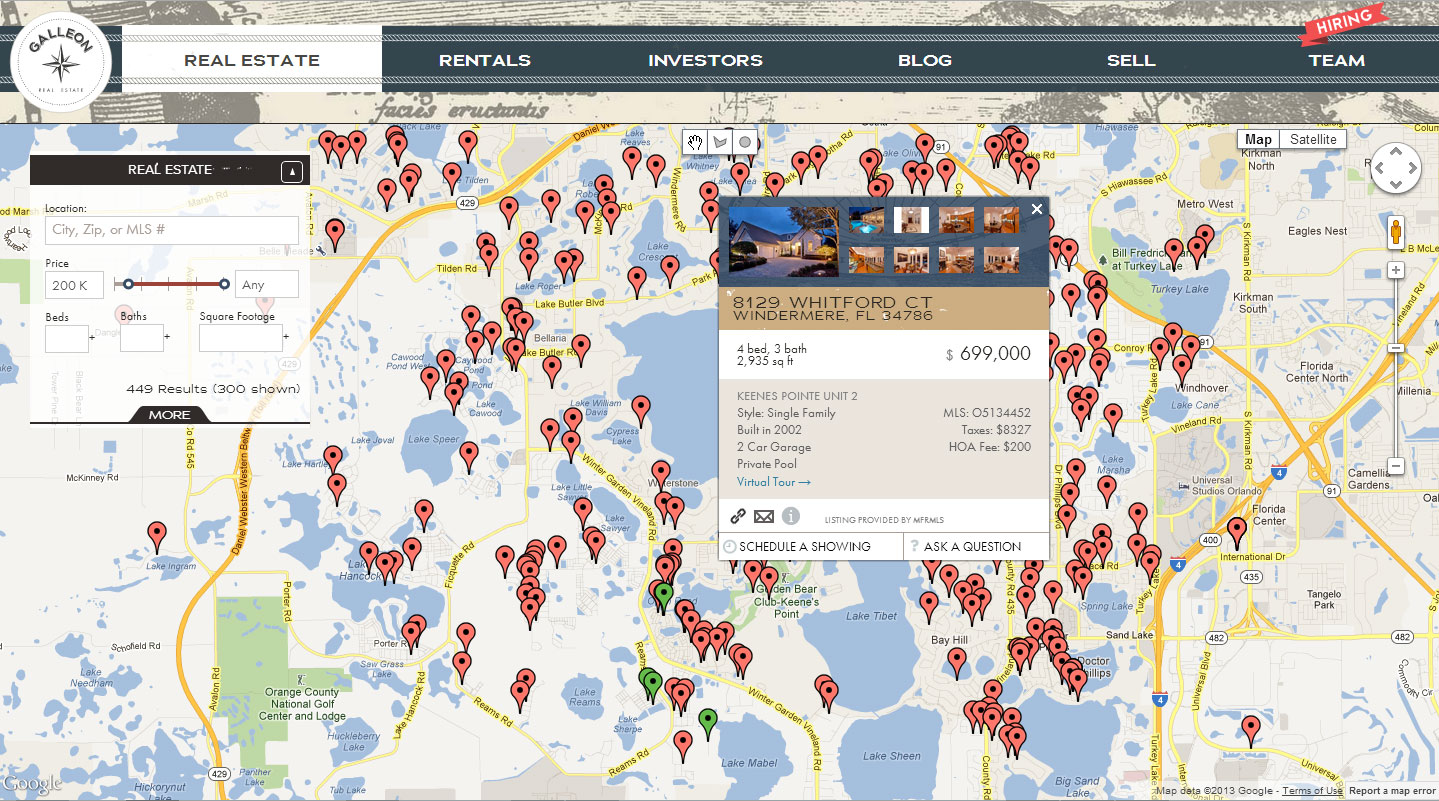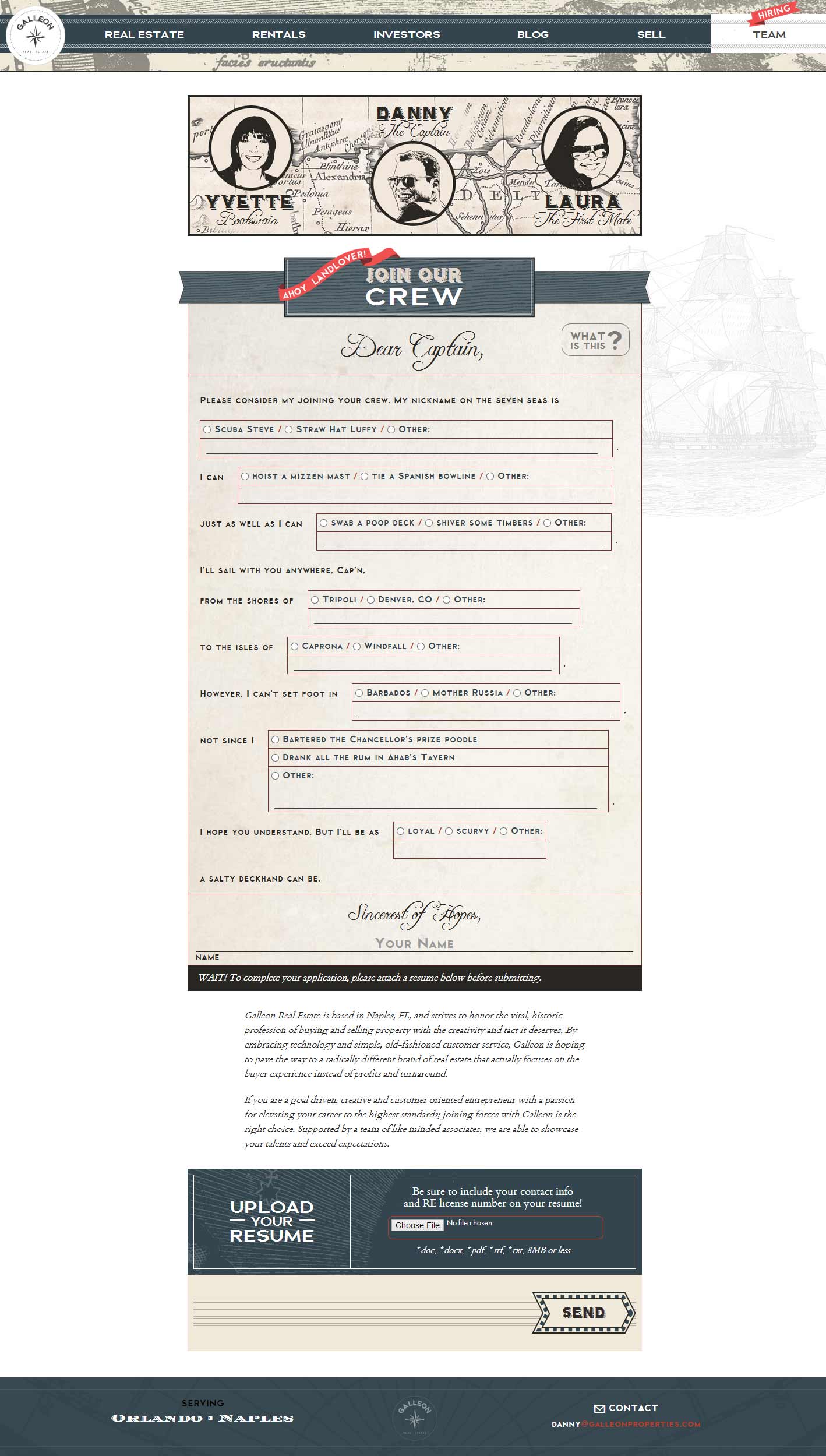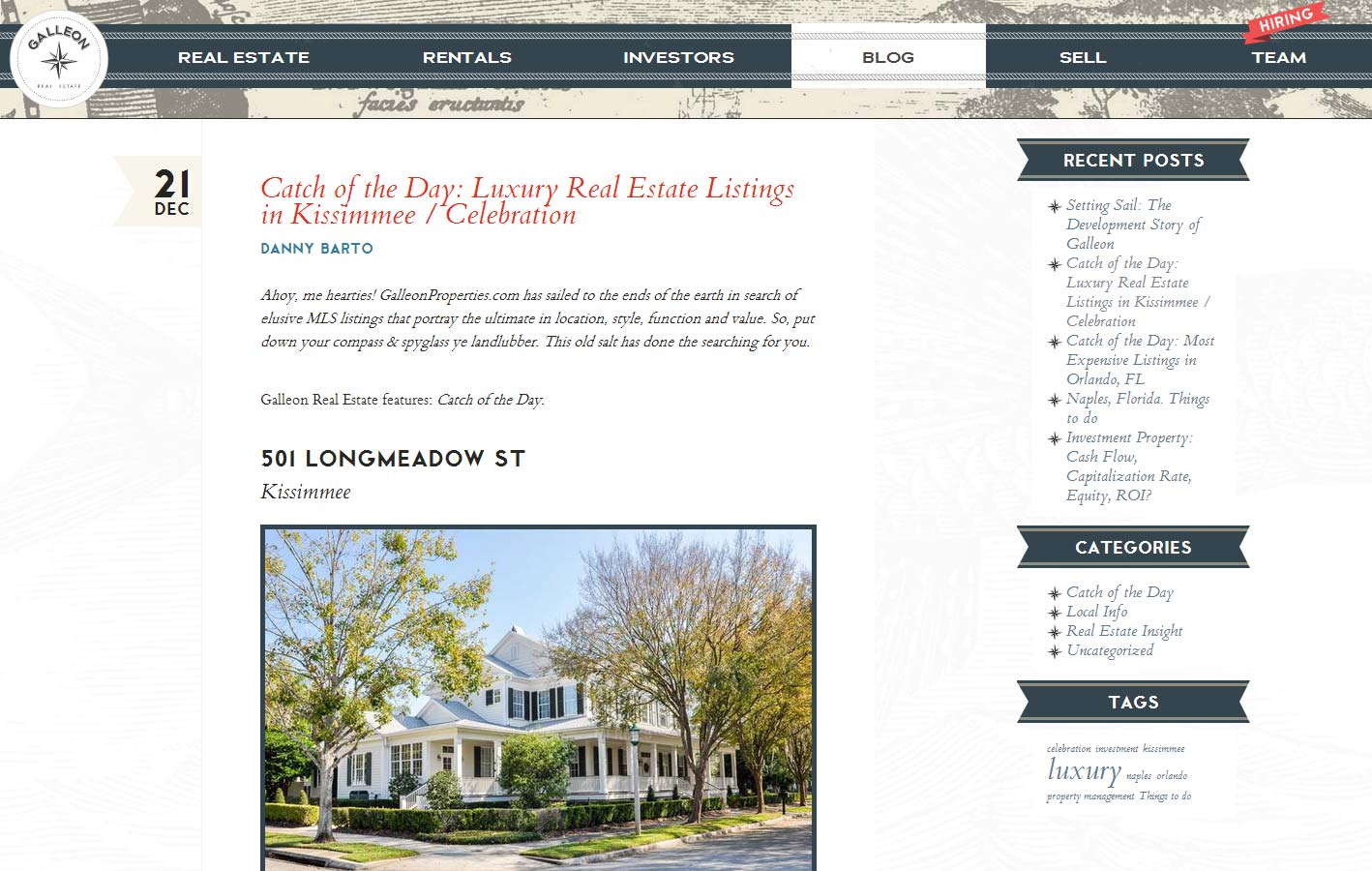 Danny Barto wanted to do something different than all the other realtors out there. He wanted to make a site where people could actually find homes.
This site does that splendidly. Not only does it boast a beautiful fullscreen map for displaying homes, but it features intuitive search criteria, an essentials-only display, and even lets users draw shapes on the map to find a home in the perfect neighborhood (or geometric polygon).
There's more than meets the eye, too. This site uses the standard RETS protocol, but due to a a little custom code wizardry, it features reliably accurate listings that are only a few hours behind the information that realtors in Central Florida use themselves, unlike sites like Realtor, Trulia, and Zillow.
Full credit for the logo goes to the very talented Christine Comple.
** Note: as of June 2013, the original map function I programmed and designed is not on the website due to a shift in business strategy requiring a temporary server downgrade. It will be upgraded and reimplemented at a later date.