FloridaLifestyle.org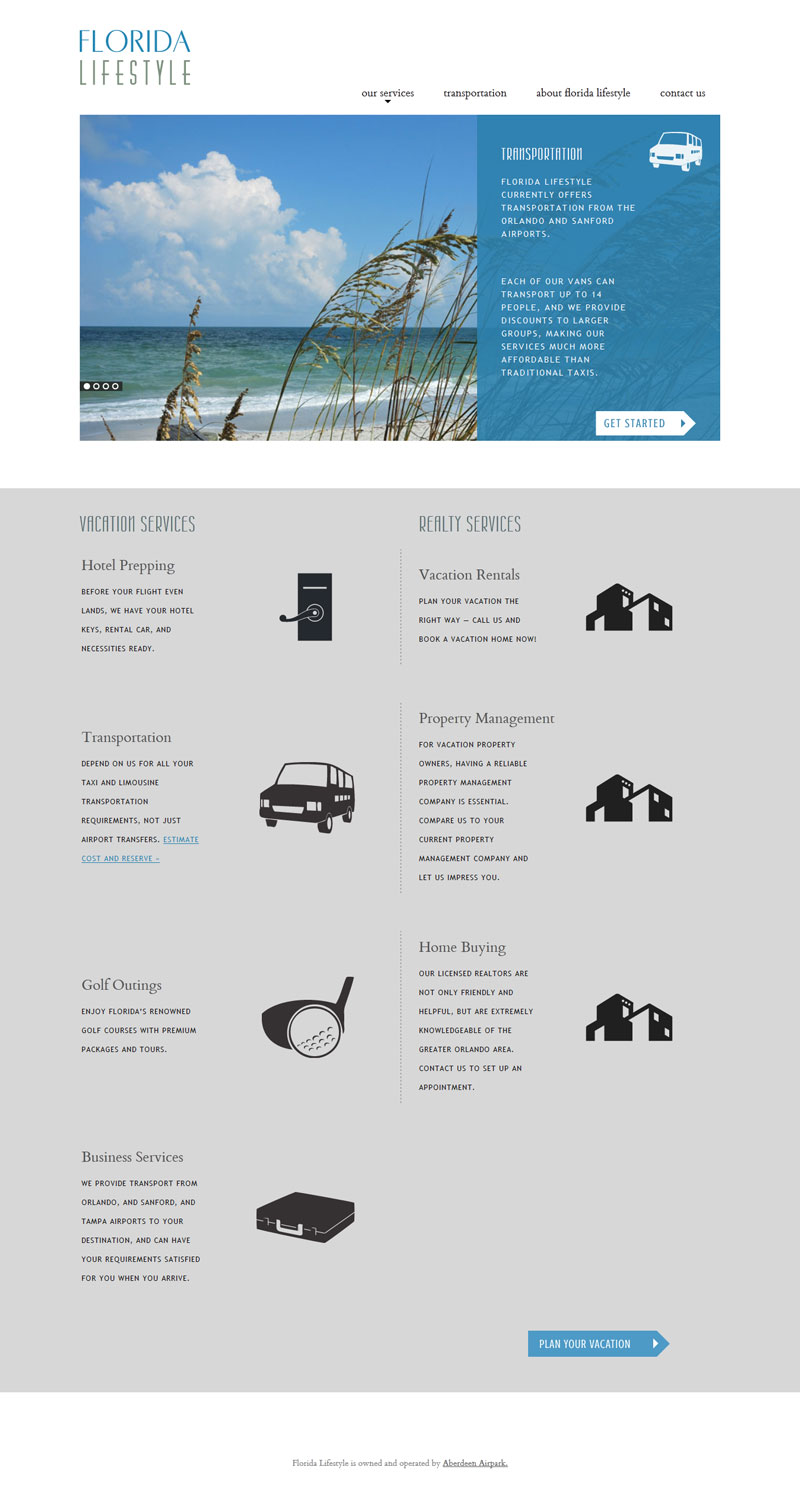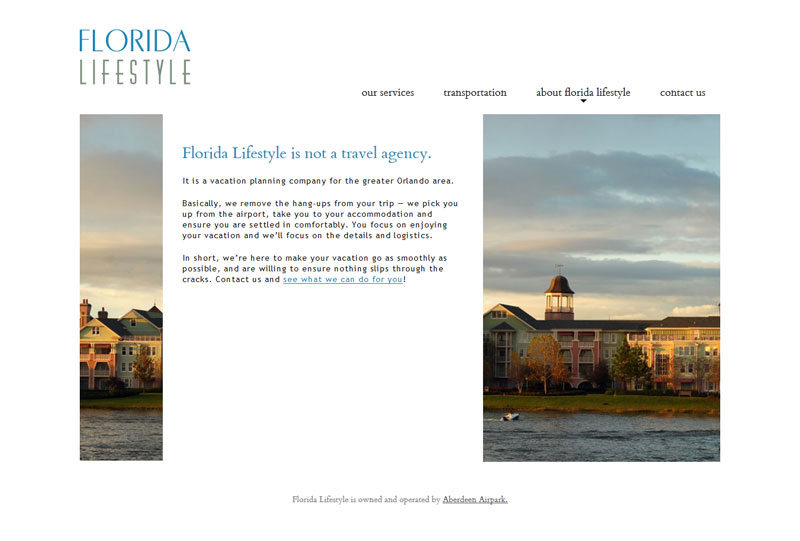 The concept for FloridaLifestyle.org is pretty basic, albeit unique. The business is a simple Central Florida airport transportation service mixed with a personal assistant for your vacation. Contact FloridaLifestyle.org, let them know which you'll be travelling, and they'll pick you up from the airport, and can handle any provisions you need for your hotel, such as stocking the fridge with groceries or picking up anything you need for when you step off the plane.
The site is all custom-built, and features a simple booking form for planning your vacation. At one point there was a payment gateway, but due to the client's decision it's been simplified into a simple system that alerts them when a new booking has been placed.
FloridaLifestyle.org has a simple typographic logo treatment, and a light, simple design. This was the first fluid site I built, and it's held up decently over the past couple years.