Art on the Drive: Shogun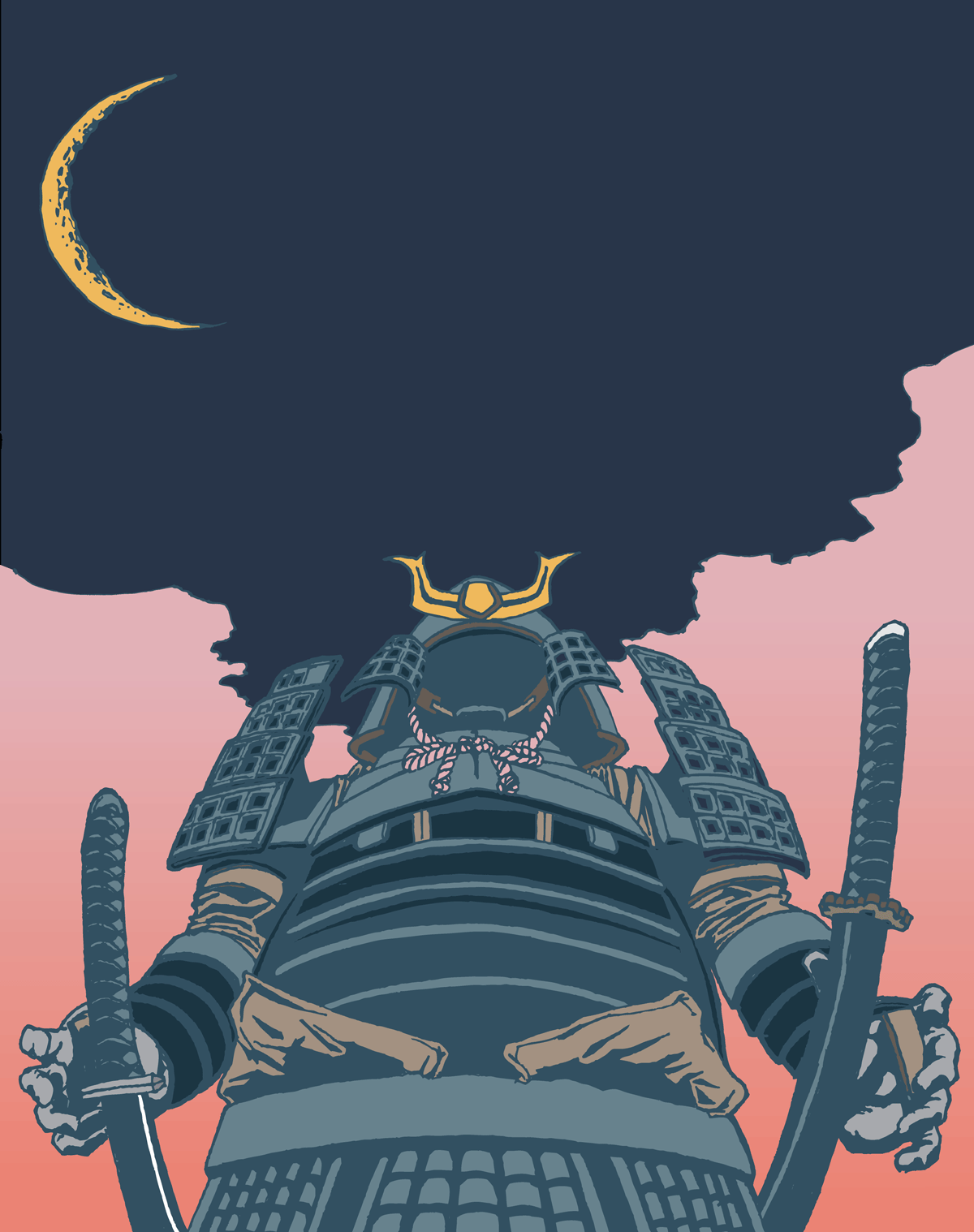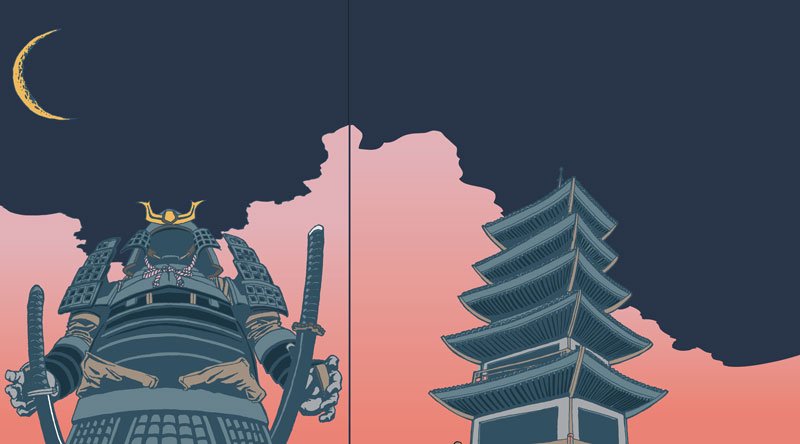 This illustration was meant to go on the traffic box on iDrive, near the Shogun Japanese restaurant. Sadly, it didn't make it there.
This image had been floating around in my head for a while, and I sort of used this project as an excuse to bring it out. The blue lines were more of an accident than intentional in the beginning; I had black linework until I made a mistake with the eyedropper tool in Illustrator. But thanks to that, I had the epiphany that drawings can really suffer from pure black linework sometimes. Color is often much more interesting.