Art on the Drive: Bear Crossing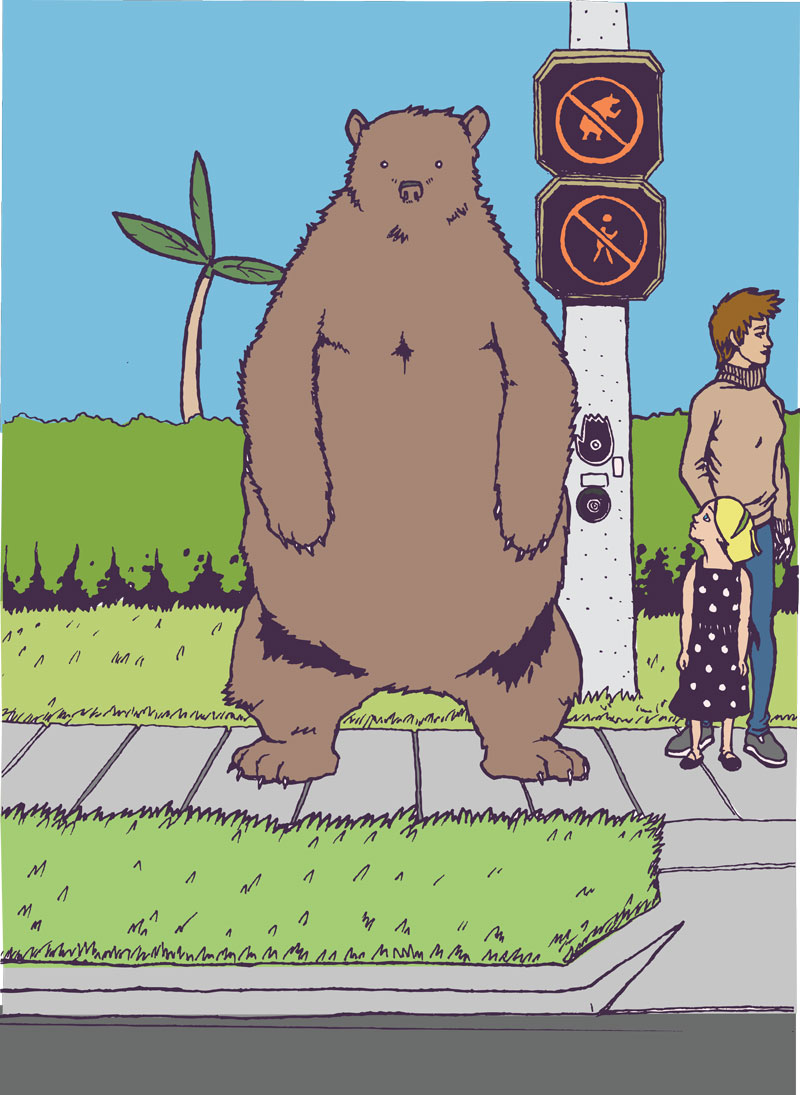 This illustration was designed for the Art on the Drive anti-graffiti initiative, originally slated to appear on the traffic box on International Drive near Monumental Movieland.
For all the illustrations I did for this project, I basically just scanned a hi-resolution ink drawing, and vectorized in Illustrator with basically no cleanup. This illustration in particular had some pretty good textures and line quality as a result of this lazy approach.