Ars Magna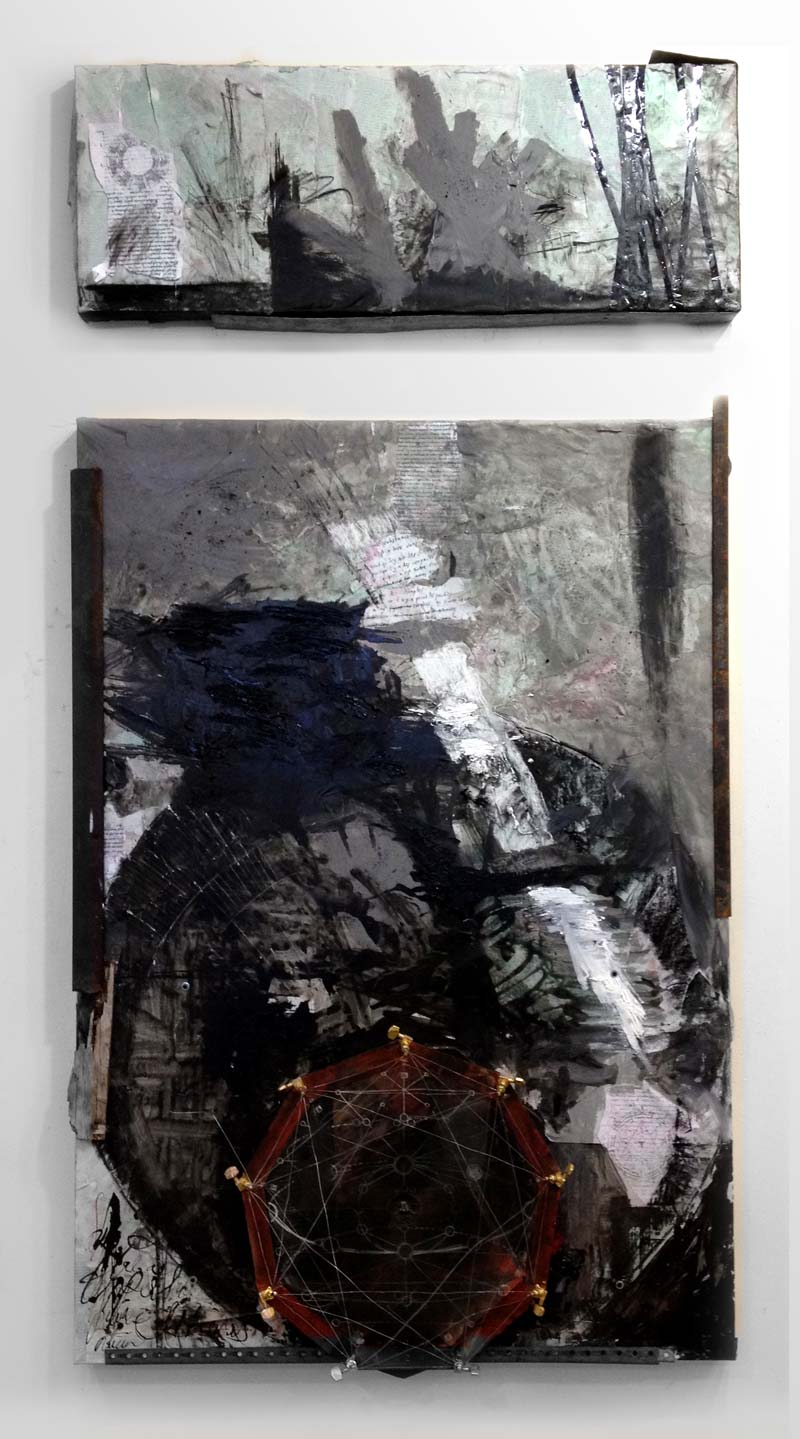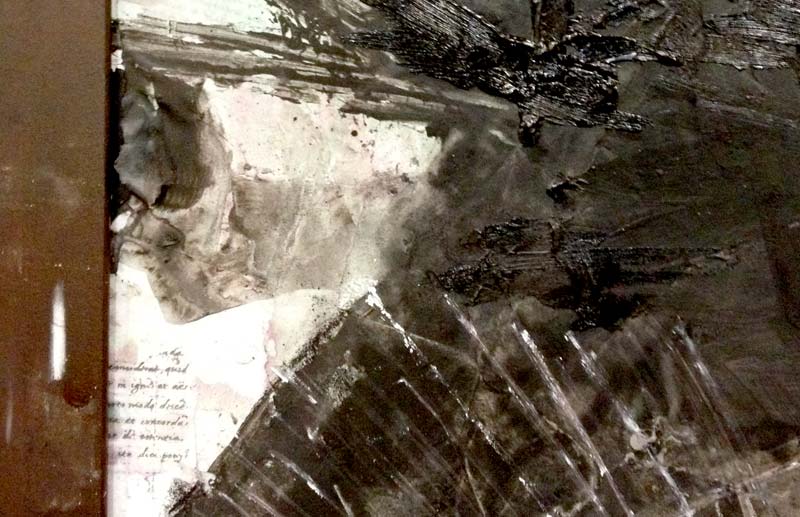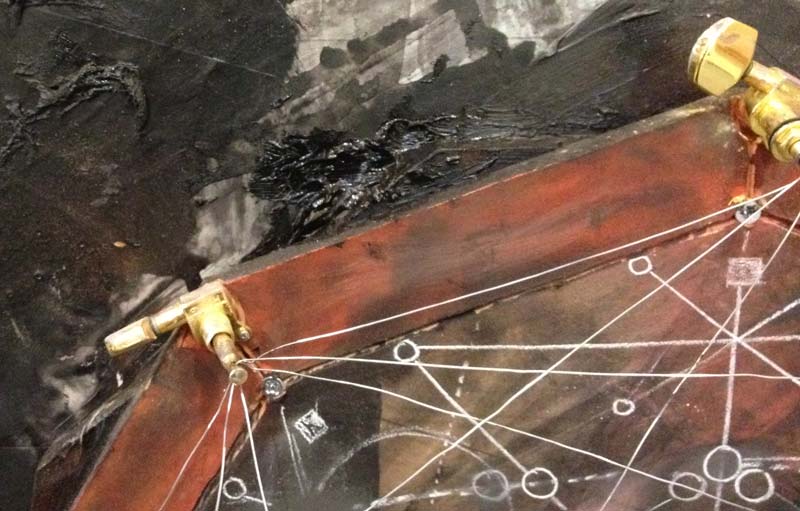 This was a large painting I did in school for a STEAM exhibition: Science, Technology, Engineering, Arts, and Math. The objective was to create works of art based upon talks given by a science professor at the university, to increase the dialog between artists and scientists. An article on the exhibition was written for UCF Today.
Artist Statement:
This project embodies three ideas: the inquiry into the philosophical roots of the scientific process, a reminder of the mutability of scientific discovery dependent upon human insight and logic, and the commonalities that underlie all human pursuits from science to religion. The geometric form of a circle—the only "perfect" shape, carries with it ideas of continuity, connectivity, and entrapment.

This piece is a simple reminder that the conclusions we reach in any field are inextricably connected. And even though collective knowledge constantly undergoes refining, revision, and sometimes destruction, discoveries in the field of science affect all other areas of study, and vice-versa.

—

Science as a living, breathing entity, is the product of human thought and perception. Science is not to be confused with truth, though it is, in its purest sense, the rational pursuit of it. Science is evolutionary, and aspires to constant revision in ever-tightening circles that encompass truth. It is, however, as a whole, subject to the hands through which it has been passed through history, and the accuracy of these circles are dependent upon the deftness of the hand with which the circles are drawn.

Ramon Llull's was one such hand. After witnessing the machinations of Muslim scientists and astronomers, he created a logic machine in the 1200s based on some of the zairjas he encountered, naming it the "Ars Magna" or "Ars Generalis Ultima." It is also known by the name "Ars Combinatoria." Lull crafted a systematic inquiry into metaphysics and the nature of God Himself, fashioned and outlined in a geometric shape now known as a Lullian circle. Though his inquiry dealt more with metaphysics than the observable universe, he is commended not only in his systematic organization of logic but also his profound attempt to quantify the metaphysical realm. His creation of his Ars Magna was foundational for logicians and mathemeticians that would follow, prominently, Giordano Bruno, the astronomer who first identified the Sun as a star, and the philosopher/mathematician Gottfried Leibniz, credited with advancing the logical and mathematical concepts necessary for the computers that would appear 200 years later (Leibniz is actually credited with being the father of the modern computer). Due primarily to Leibniz, the underlying principles behind the Lullian circle gave rise to permutations and the entire field of computing.

Interestingly enough, Leibniz didn't just stop at mathematics and logic. His goal was to create a universal language—an alphabet of human thought—with which ideas and relationships could be expressed using a universal system. He was interested in not simply creating another language ,but breaking down human thought itself into its most fundamental pieces, and then using those fundamental pieces to communicate between humans and machines, or humans and anything else imaginable. Again, Llull was credited for inspiring him to pursue this.

This desire for universality stems from the integration of multiple modes of thought into the human experience. Funneling human perception only through the scientific method is, at best, a severe degradation of what it means to be human. Scientific discovery lacks so many concepts and sensations unique to humanity. Further, the scientific method is a product of humanity; when humanity becomes a product of it, humanity will have effectively used itself to reduce itself.

Rather, human understanding is something much more comprehensive and mysterious than the formulas we ourselves have engineered. It is only after we embrace that which we do not know fully, and that which we cannot know scientifically, that we begin to actually become more complete in our understanding of ourselves and the universe from which we are hewn.